How about some cards now? We all need cards & I like to have a variety on hand as I can always use a card & I don't want to bother going to the store & giving someone something made in China when I can create something beautiful right her in Canada with products proudly made in North America!
Here is the first card I made; I was inspired by
Sheila's Stamping Stuff
but I changed it up just a bit...I used up some of my scraps from the cardstock that was used in my layouts using our scalloped punch, I used a scrap of the B & T on the inside of the card, cut out some scalloped circles using the Art Philosophy Cartridge, the Bronze Shimmer Trim (did I mention that I love this trim?) & the sentiment is from the stamp set Always Grateful which is available in this new idea book...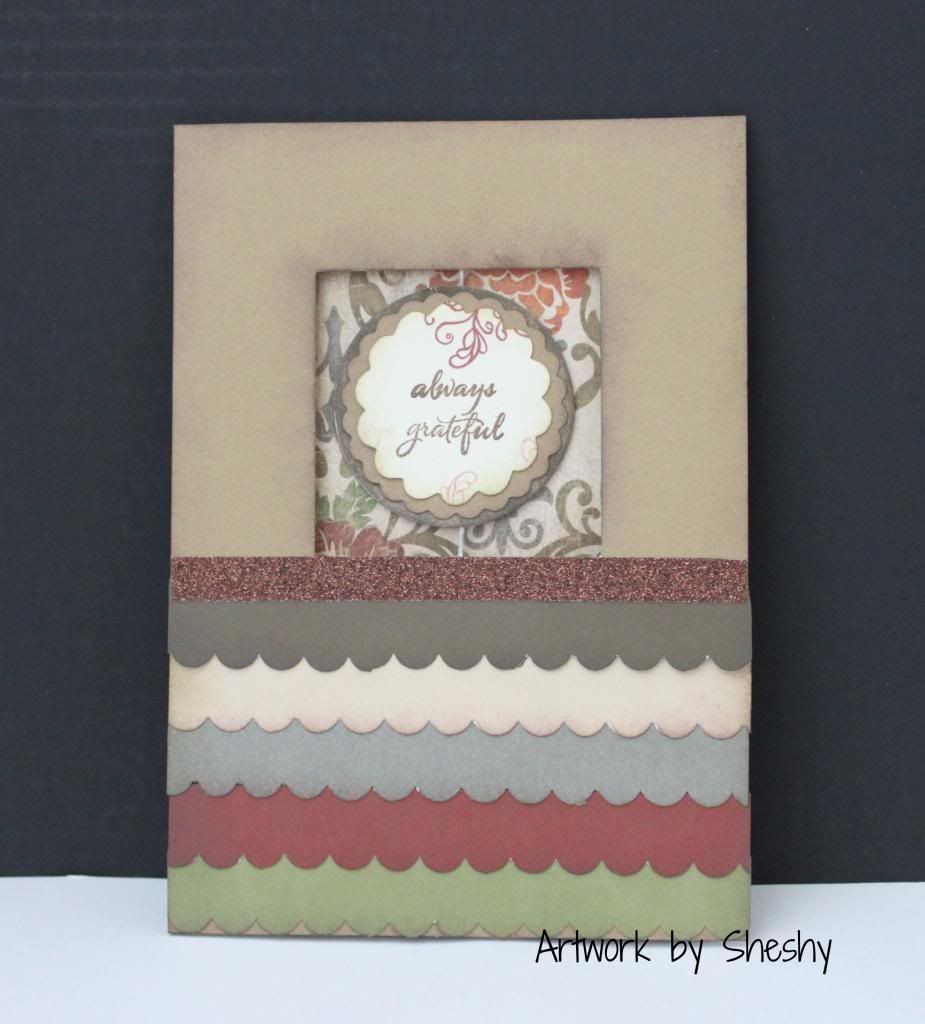 This next card made me step outside my comfort zone...when I look at this paperpack, I only think of fall but I don't send out a lot of cards that are fall themed so to challenge myself, I went Christmas! I used only the cardstock & B & T from the paperpack, the Brown & Tan Assortment Sparkles, the colour ready ribbon, some scrap from the burlap ribbon for both the background of the tree & in the ribbon as well as the stamp sets from the WOTG (the design on the ribbon which I then purposely smudged to give a used look) & the stamp set To You & Yours...& oh yeah, I used the Art Philosophy Cartridge to cut out the triangles...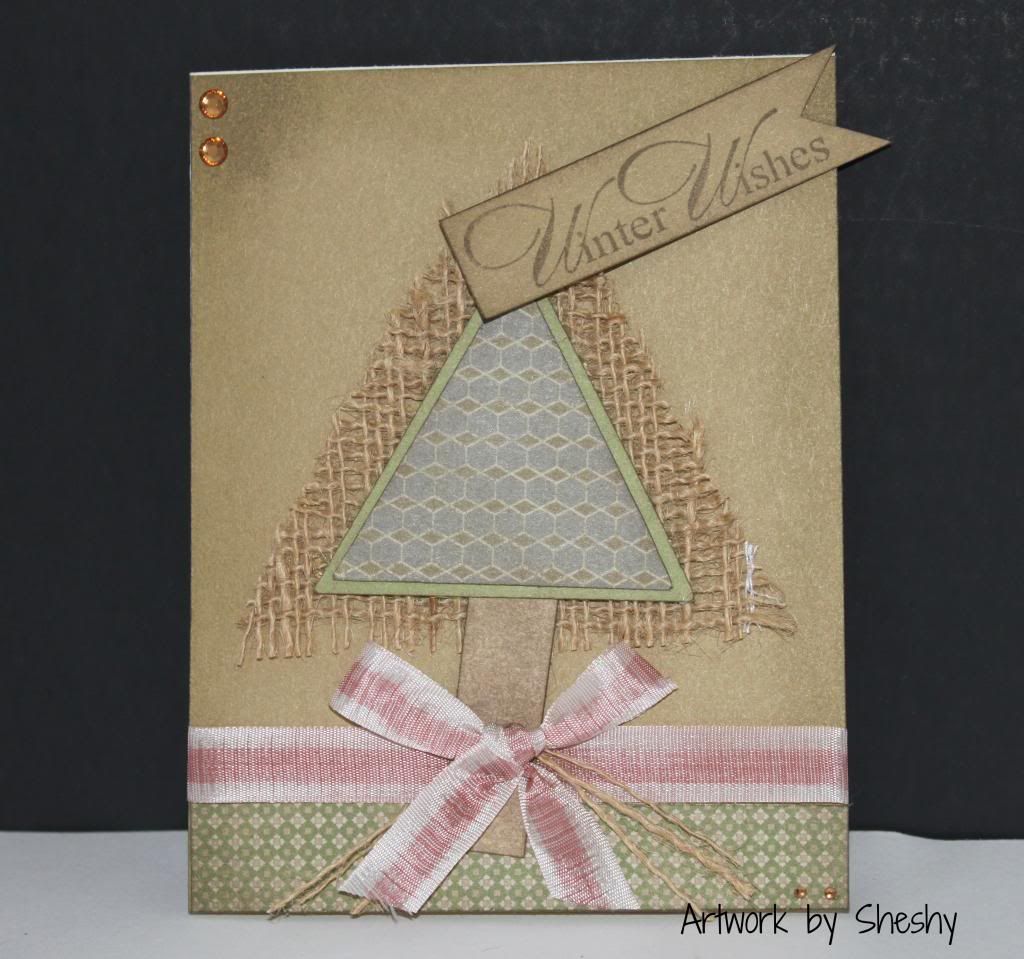 And finally, my last card...I LOVE this card! I "made" my own B & T paper with random stamping an image from the To You & Yours stamp set in various pigment colours & each time I did, I would sponge that same colour randomly around to blur the image. Then I cut out the flower in 5 different sizes with the Art Philosophy Cartridge again, hand drew on the "artwork" & then distressed the edges. I also cut out the flowers with the same cartridge & did the same hand artwork. I used a scrap from the trim on the B & T (you know, that part that lists the colours etc) & some scraps from tearing apart the burlap ribbon & then to finish it all off, a sparkle from the Brown & Tan Assortment...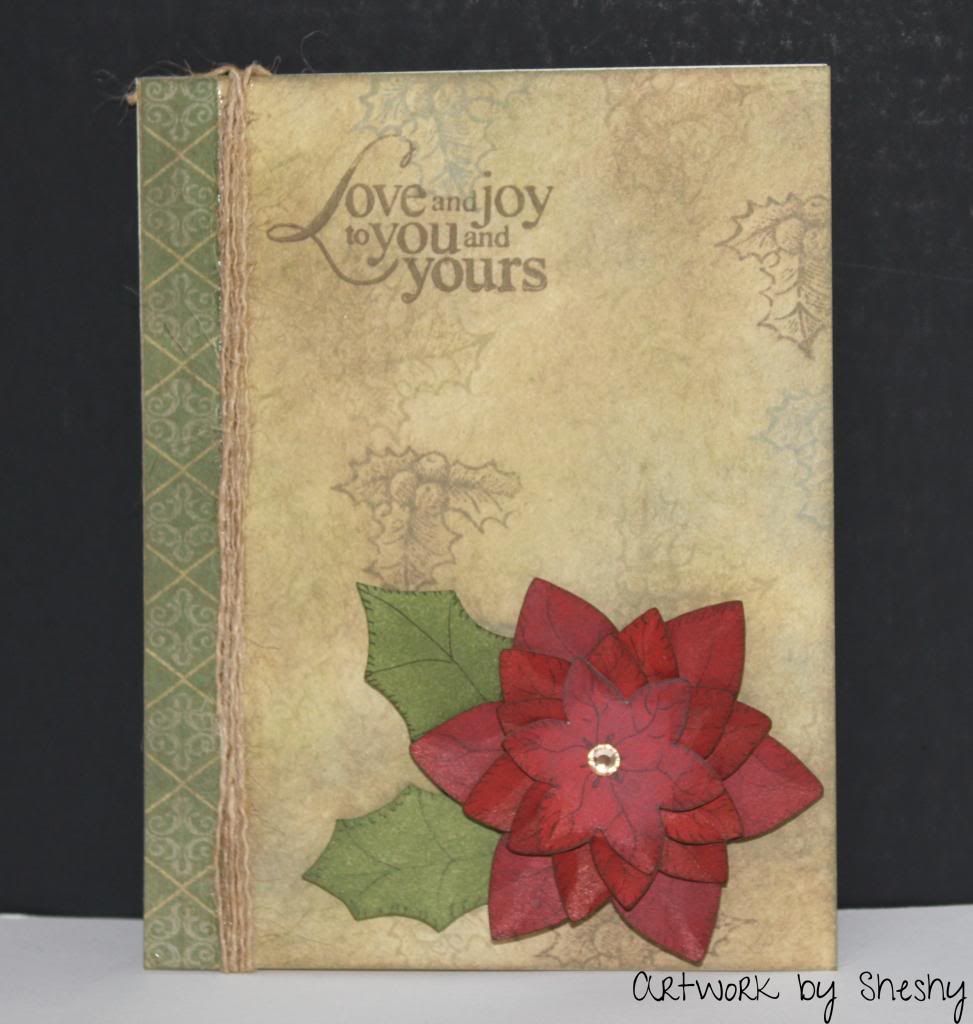 So that's it for cards. I will be back with my final post of my artwork & I think I have save the best for last!
Keep hopping along...
Thanks for stopping by!